Blue's Clue-rific Trivia Quiz
Do you know Blue's Clues well? This quiz will help you find out if you're a clue-rific fan!
* Click on Tickety below to start. The quiz will open in a new window.
* There are 20 questions, divided into 2 sections of 10. Section 1 is questions about Blue and her friends. Section 2 will determine how well you paid attention to the "Meet Joe" episodes...because they're all about him!
* Each question is worth 10 points. You have 10 chances to get the correct answer to each one. As you go along, your score will be recorded.
If you get a score between 100-150, take this award.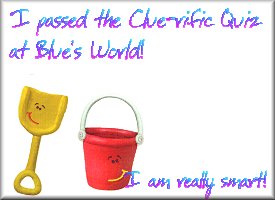 A score between 150 and 200 gets you this award.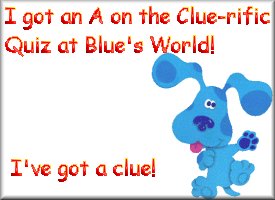 Should you get all the questions right, then you get this award.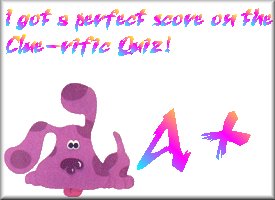 (Don't forget to link back to http://bluesclues.silvermoonparadise.net)


Click on Tickety to start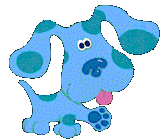 Back to Blue's World