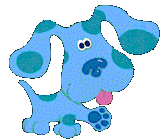 Welcome to Blue's World, a page all about a cool show for preschoolers on Nickelodeon called "Blue's Clues". I hope you enjoy this page very much, because Blue is one cool puppy!
The show revolves around a realistic cartoon world inhabited by many different people, mainly a dog named Blue, her human friend and her colorful cartoon pals. Hope you enjoy your stay!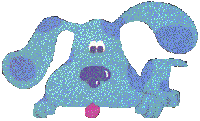 Blue would like to know, where do you want to go?


Proud to be a friend of Blue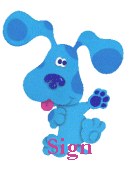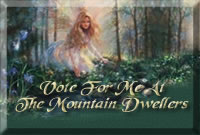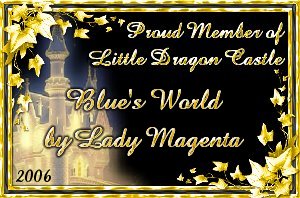 Blue's Clues and all related characters and likenesses are copyright 1996-2004 by Nickelodeon and Viacom International. I receive no compensation for the creation of this fan site
Site created April 12, 1999 by Stephanie (MissMagenta). Updated October 19, 2018
Some graphics on this page were made by Morvia